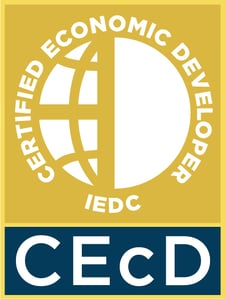 Monday, January 30, 2023 | 2:15 - 4:15 pm MT
Price: Free, but conference registration is required
Economic developers regularly encounter situations that require sound judgment and strength of character. Saying no is not always easy, but it may be the right thing to do. No theoretical lecture, this workshop will focus on real-life ethical situations faced by economic developers where your decisions could mean the difference between success and failure in your career and life. Learn about:
Essential instruction on ethics in economic development
Tools to foster a culture of high standards in your organization
IEDC's Code of Ethics and Enforcement Procedures
Fulfills requirements for CEcD recertification
Stay up-to-date on the Leadership Summit!
Join our email list to stay up-to-date on the latest conference speakers, special events, sponsors, exhibitors and more!
Join IEDC Today!
Gain access to a vast network of economic development professionals, best practices and resources. Position you and your community for success in the economic development field. Become one of more than 4,800 IEDC members today and save on conferences, courses, webinars and more!